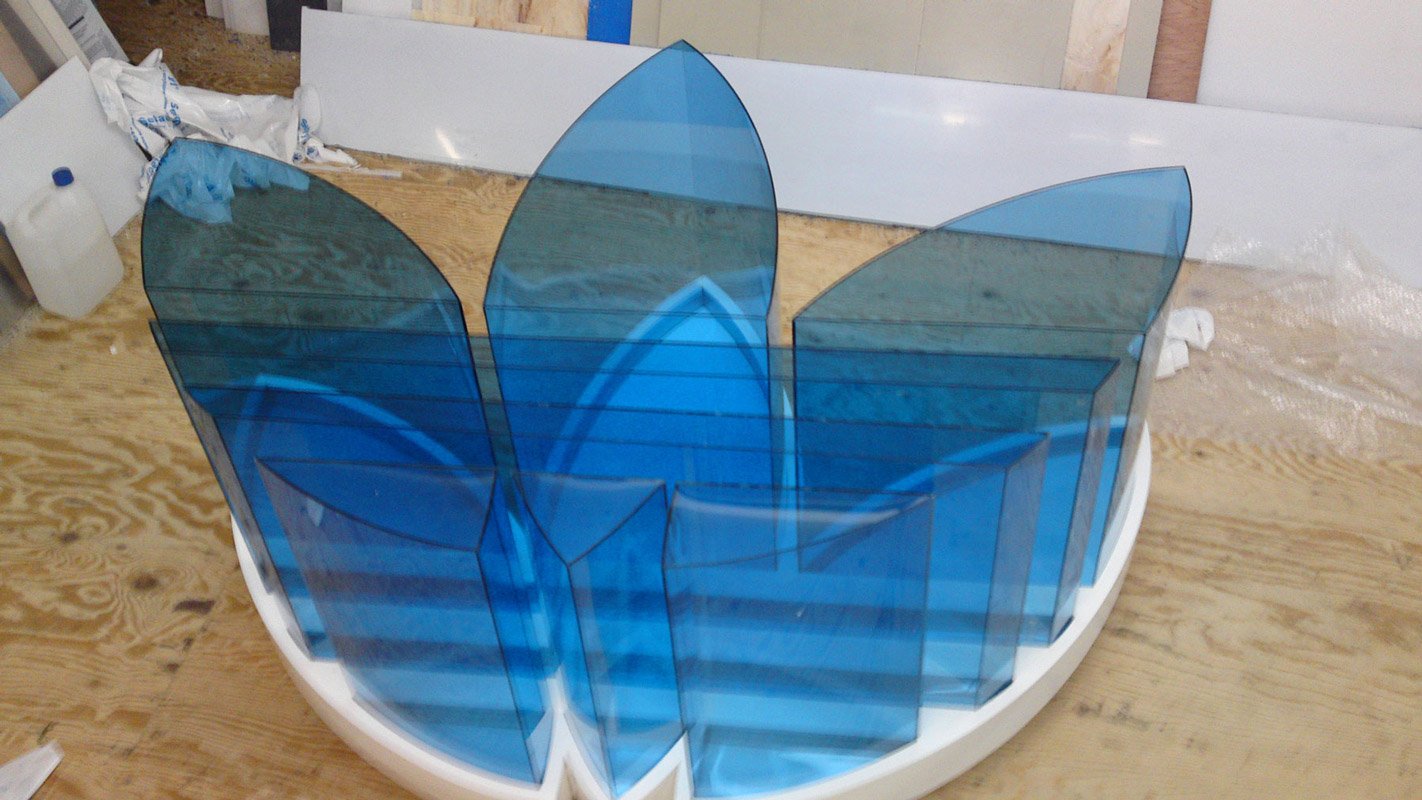 Point of Sale & Signage
Display solutions and Point of sale products can be customised to suit your business needs and are a stylish, simple and cost effective way to update your displays and showcase your products.
By providing your very own bespoke design we can manufacture as a one off item or as multiple varying displays, as Formation Plastics does not have a minimum order.
We manufacture all our display solutions in the UK and our on-site fabrication offers over 30 years' experience in the plastic industry. Providing you an exceptional quality and using only the best of the industry's leading brands we are able to ensure longevity in all the products we manufacture. No matter your industry we can offer a solution to display your products with maximum effect. You can email a drawing/design, telephone with an idea or simply call in to our Bradford warehouse and speak face to face with our fabricators to go through your design. Even take the opportunity to have a look round our warehouse and see what the machines are capable of.
All point of sale is generally made from Acrylic due to its many advantages including:
Its high transparency rate of 93% giving your products a clear platform for viewing

Its ability to but cut to any shape, moulded, bent and polished.

Its high impact resistance. It is also easily cleaned.

It is light weight and can be easily moved.

Available in clear, frost, silk and a variety of solid colours.

It is a waterproof material and can be used safely outside. It should not discolour or melt in the sunlight.
Some of the display options we are able to manufacture include:
Plinths, Platforms, Steps and Risers

Museum Display Cases

Acrylic Lecterns

Poster Holders – Portrait and Landscape

Leaflet Holders – Portrait and Landscape

Business Card Boards/ Holders

Glasses Displays

Suggestions / Comment boxes

Tiered Trays

Ipad/ Tablet/ Smart Phone Holders

Acrylic Book Stands/ Holders with/without a lip

Acrylic Shelves – Corner, L-Shaped, Rectangular

Reading Bookstand Holder
We have used FP for over 10 years to assist us in producing high quality products with a quick turnaround.
Richard Alan
Engineering Co. Ltd
We have every confidence in their ability to manufacture items to the highest quality and finish.

Northern Pump Supplies Ltd
They're always willing to help and advice on complex projects and are always somehow able to meet our impossible deadlines.
Martin Popplestone
Digital Plus
Get in touch
We'd love to hear about your project and how we can help.
Please submit your enquiry below to get in touch with us directly.