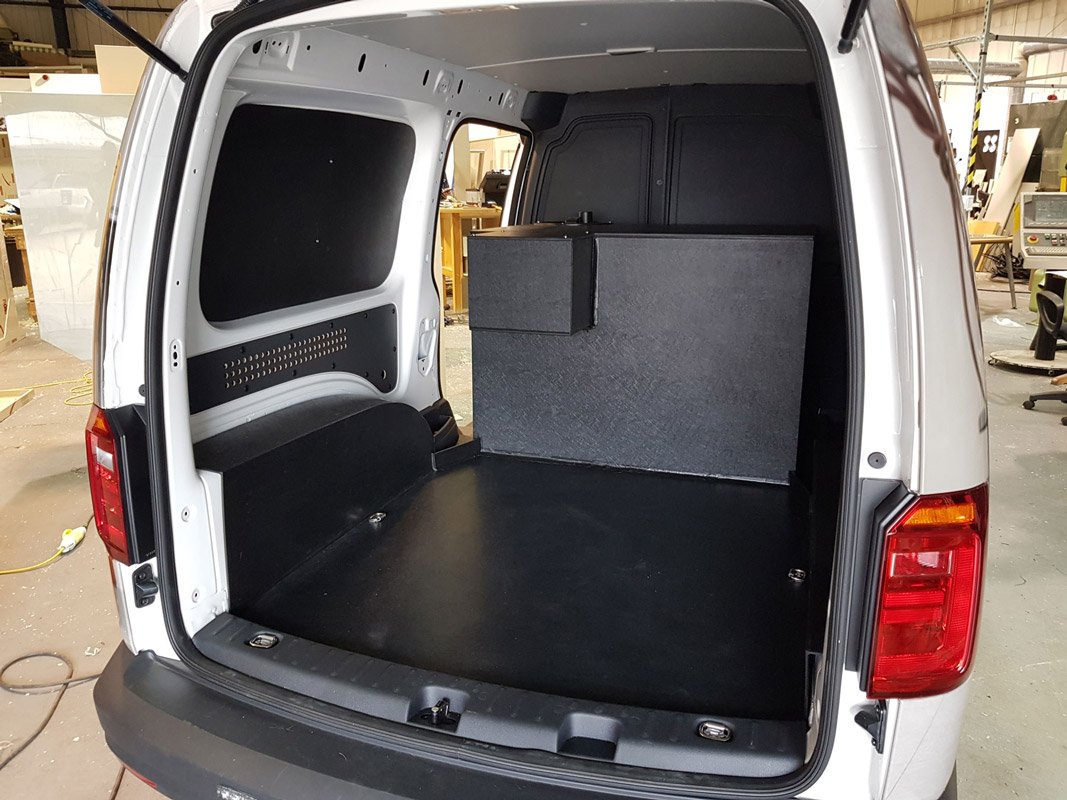 Van Lining
We have experience in paneling out many different types of vans in hard wearing, non-slip plastics of any color.
From supplying and fitting the side panels, to fitting water tight non slip flooring, and covered wheel arches we provide a sealed area you can simply hose out when needed. Unlike conventional MDF van lining, our work is long lasting and hard wearing as it does not rot or chip.
We can integrate water or chemical storage tanks of any size and shape as each tank is bespoke to the van and the customers' needs. The tanks are built including level indicators/ vented screw on lids/ drain fill and overflow connections and all tanks are anchored down securely without drilling any holes into the actual floor of the van.
We can also supply and incorporate storage pockets/ ladder racks/ battery boxes and equipment mounting boards where needed.
We have used FP for over 10 years to assist us in producing high quality products with a quick turnaround.
Richard Alan
Engineering Co. Ltd
We have every confidence in their ability to manufacture items to the highest quality and finish.

Northern Pump Supplies Ltd
They're always willing to help and advice on complex projects and are always somehow able to meet our impossible deadlines.
Martin Popplestone
Digital Plus
Get in touch
We'd love to hear about your project and how we can help.
Please submit your enquiry below to get in touch with us directly.