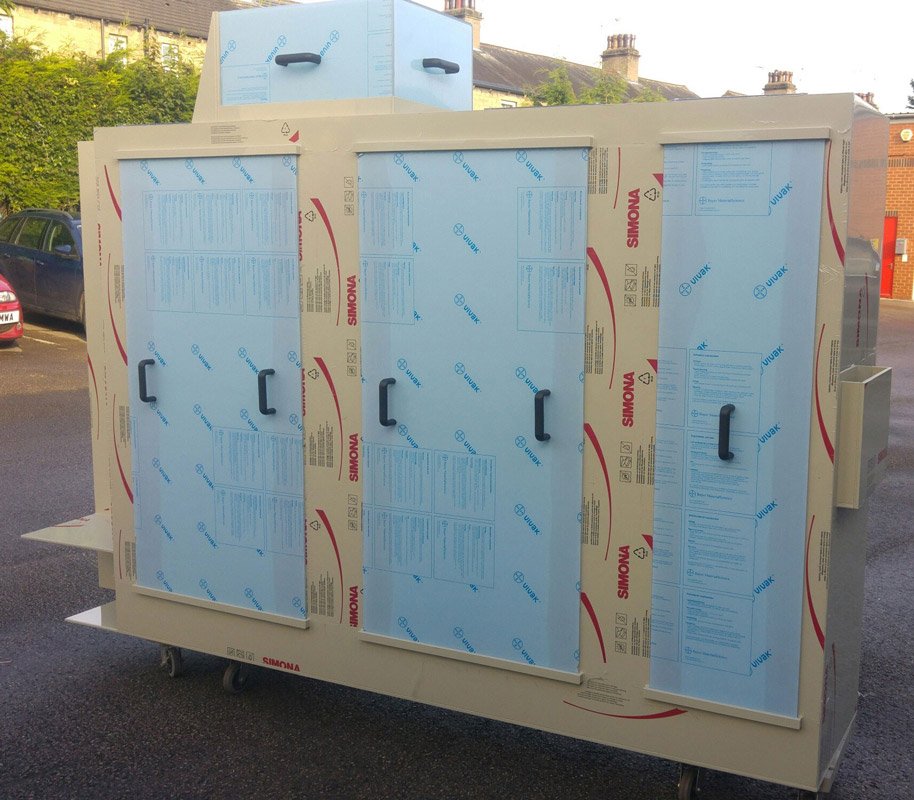 Water Treatment
Here at Formation Plastics we have been supplying quality products for water treatment companies since day one. We supply items such as dosing cabinets/ tanks/ kiosks/ platforms/ guards and screens/ Non slip walkways/ catch pots and bunds.
We can conduct site installations in PVC/ polypropylene/ polyethylene/ PVDF/ polycarbonate/ PETG and Acrylic.
All of our engineers hold CSCS and National Water Hygiene certifications.
We can conduct installation of pipework in various plastics with the capability of socket fused/ butt fused/ electro fused or cemented.
We can also manufacture machine guards that will comply with Health and Safety regulations.
We have used FP for over 10 years to assist us in producing high quality products with a quick turnaround.
Richard Alan
Engineering Co. Ltd
We have every confidence in their ability to manufacture items to the highest quality and finish.

Northern Pump Supplies Ltd
They're always willing to help and advice on complex projects and are always somehow able to meet our impossible deadlines.
Martin Popplestone
Digital Plus
Get in touch
We'd love to hear about your project and how we can help.
Please submit your enquiry below to get in touch with us directly.